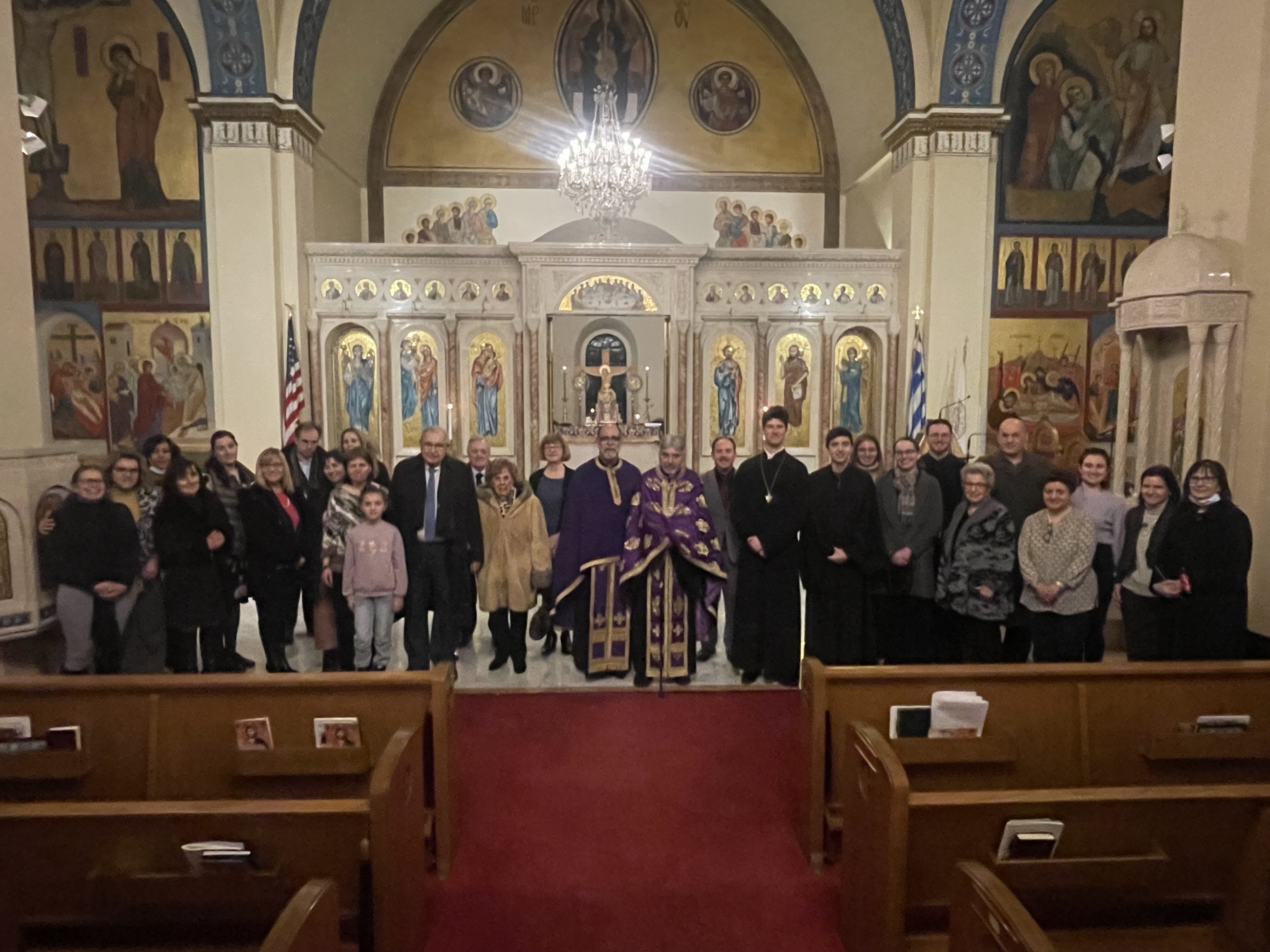 The beginning of Great Lent was marked by the annual Forgiveness Vespers Service on Sunday evening, February 26. Parishioners gathered in the beauty of our candle-lit Cathedral to pray and offer forgiveness to each other as we begin our Journey towards Christ, His passion, and His glorious, Third-Day Resurrection. This year, we were joined by our former Cathedral Dean, Father Demetrios Tonias, and both Father Tom and Father Demetri led us in prayer.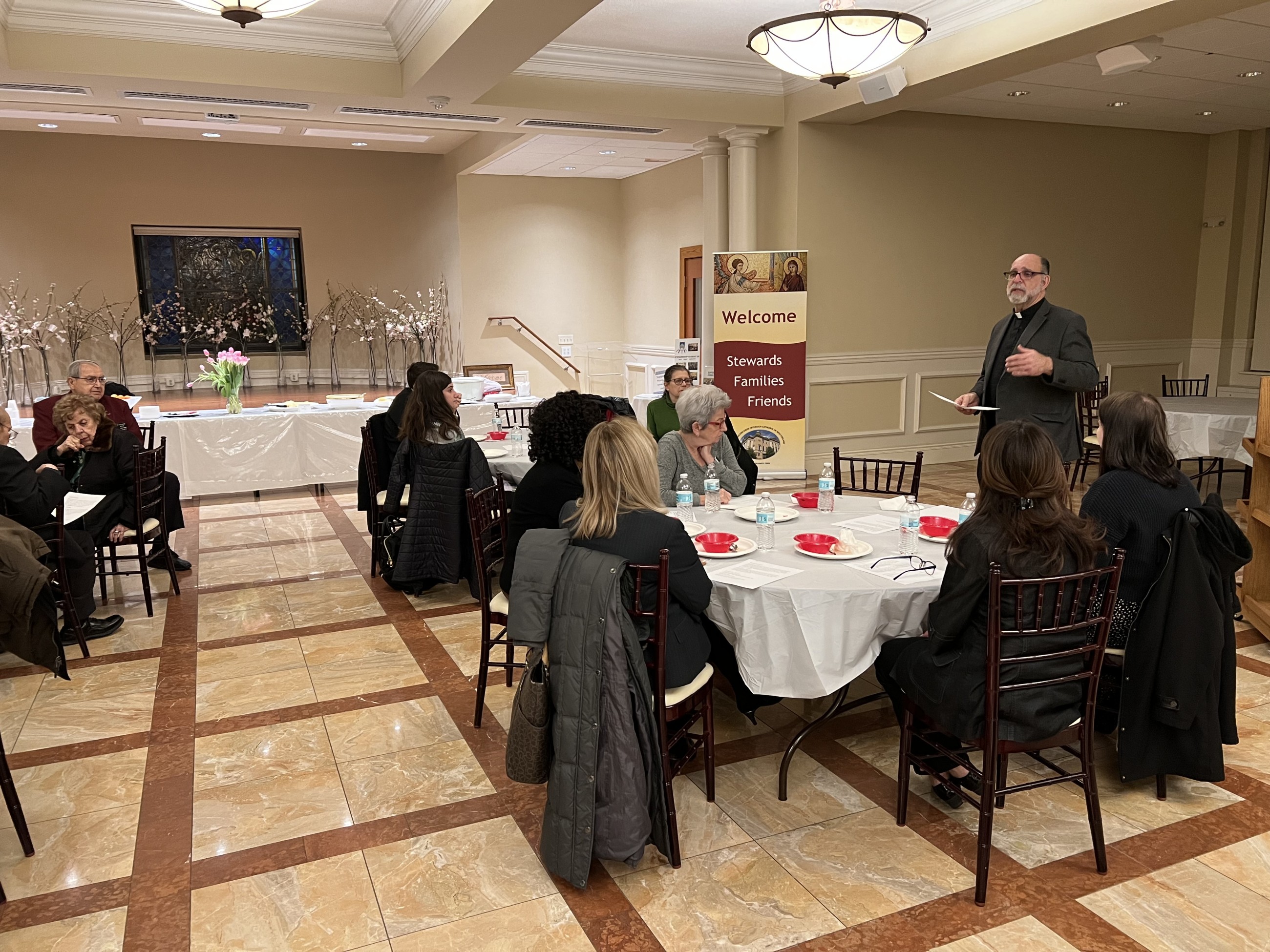 During the Lenten season, the church offers to us various opportunities to grow closer to Christ. The liturgical services of Great Lent serve to unite us both to our Lord and Savior, and to each other. This past Wednesday, we began our weekly Presanctified Liturgy service, followed by a Lenten Meal & Discussion. Father Tom spoke about the importance of praying the Psalms in our everyday life. Presanctified Liturgy, along with a Lenten Meal and Discussion, will occur weekly, every Wednesday at 6:00 pm. We invite you to join us for prayer, worship, and fellowship!
In addition to our weekly Presanctified Liturgy, The Salutations Service to the Theotokos will begin starting on this Friday, March 3rd at 7:00 pm, and will continue to take place every Friday until the end of Great Lent. The Salutation Service is comprised of hymns to the Theotokos (Virgin Mary). Within its liturgical structure is the stasis of the Akathist Hymn, chanted in part every week, until it is chanted in full on the last week of Great and Holy Lent. We pray that you will join us as we offer our prayers to the Mother of God!
We hope and pray that this Lenten season serves as a time of prayer, contemplation, and faith in action as we continue to journey towards Christ together!